Hi everyone!
It's me again Beth, a.k.a. kewl_jive, bringing you today's gallery standouts. Where did the time go? Can't believe it's almost Friday in my side of the world. I won't keep you waiting, please enjoy my Thursday picks!
Collecting You by KBlack 
Could this get any sweeter? Love how simple yet so breathtaking! Amazing black and white photos, she captured it beautifully. Nice pick on the papers and how she tucked the flowers on the right side with the big clear alpha.

my pretty girl by Mother Bear
Such an adorable li'l face. Awesome use of shapes and papers, love the little touches and the use of white space. Wonderful way to use a template.

Stay Positive by crazycat1126
Such a happy page, totally fabulous! The papers used here are awesome, love how she fills it with nice elements and that sweet photo. Stay positive is what I always say to myself and to my family.

Woodland by Anelia
I don't know where to start, everything is just awesome. So many amazing details here and it feels like I could touch this page. Fantastic way to showcase a collab. Love her composition, the shadows and mix of elements, the banners creating balance on everything plus the wooden background.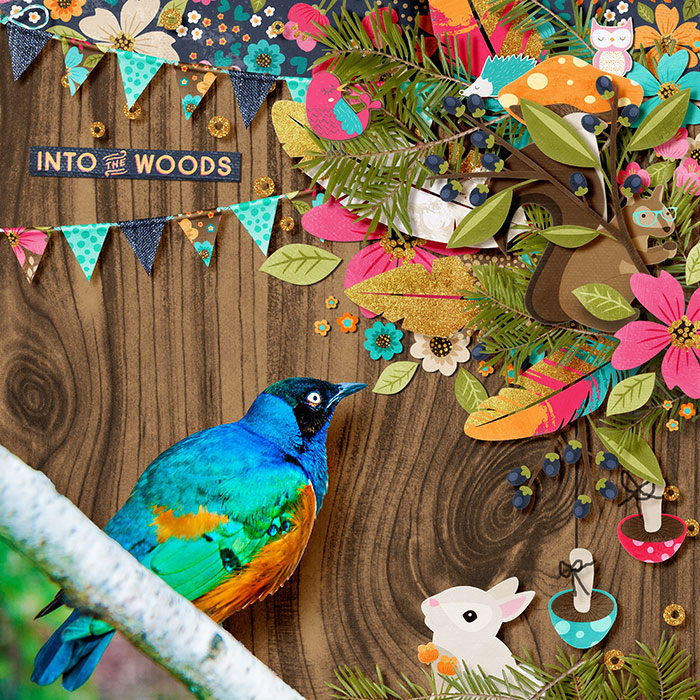 Wonderful Life by Modgee
Love the intricate design and how rich the page is, the detail is just beautiful. The framing and all the brush works really compliment the whole page. Love how she framed and masked the photo. All the words/quotes written here are powerful words to live by. Life is indeed wonderful!

My Camera by LindyShay
*Swoon* The blending is superb so is the composition. So delicately done. I adore the camera and the splash of red and yellow on the page.

Hope you enjoyed my picks for today. I would greatly appreciate it if you could stop by and give them some well deserved love in the galleries.
Happy Scrappin'!