Hi everyone!
Happy Tuesday! The galleries are full of Christmas layouts and in just a few more days we'll celebrate this wonderful event. This is Beth, a.k.a. kewl_jive, bringing you today's gallery standouts. Hope everyone is doing fabulous today enjoying both summer and winter in their respective parts of the world.
Here are the gorgeous standouts for today, hope you like it as much as I do. 🙂
Week-48 by NancyBeck
I totally adore her week 48. The photos are really gorgeous with amazing use of black & white mixed with color photos, it creates balance. So many amazing details she used, the kraft background really brings the project to life. This is one thing that I would love to do or maybe a monthly highlight starting next year. Great job on documenting your weekly memories.

Iowa – Rose Bowl Bound by Iowan@Heart
I feel that I can physically touch her page, this is gorgeous in every way. Love the color combinations, love how she laid everything on the right side and stacked the papers. Fabulous clustering, the stitches and flowers and everything else are placed perfectly.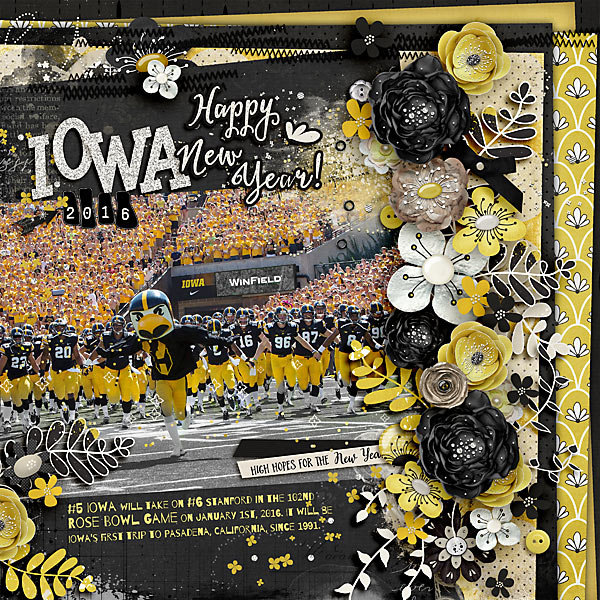 Nice list by Gemma
This really caught my eyes in the gallery. Fantastic use of temp and kit. I love the choices of papers and elements that makes this look festive and so merry.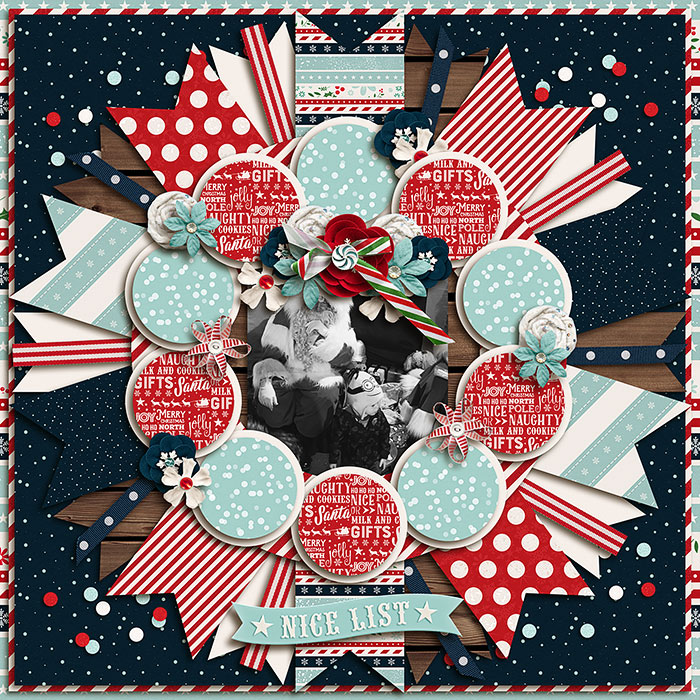 Grandfather by immaculeah
Simply gorgeous! Love the clean design and such a beautiful photo with their grandpa. I am a sucker for layouts with grandparents as I lost them already, so this really makes me smile. Love the intricate design and the white space. Amazing use of the kit and the word art leads my eyes to that precious photo.

Studio art wall by Ann06
This is so creative and inspiring! Truly a work of art. I just love how she gathers everything and combines the wall photos with photoshop to create a double wall. I hope she'll make a tutorial on how she made this art. Truly amazing!

Document by Zwyck
Another beautiful page by her. Such a great moment to scrap and document. Fabulous blending and details. Love how she blends everything and the touches of lace. I had to look closer on the heart lace and button, the scribbles and splats. The details on the right side with flowers are just perfect addition to the page.

Thanks for taking a look at the layouts I've chosen. If you have time, it would be awesome to stop by and give them some well deserved pats in the back in the galleries.
Happy Scrapping'!