Hi everyone!
Christmas is just around the corner and we can all feel that from the layouts in the galleries. This will be my last post for December 2017 and I am grateful to be able to share some of my favorite layouts with all of you.
Have a holly jolly Christmas and may the coming year bring more love, peace, and blessing to all of us! Hope you are inspired by the pages I picked for today. This is Beth, a.k. a. kewl_jive, bringing you today's gorgeous standouts.
Etoile de Noel by Malou29. Just loving the simplicity of the page and the triangular designs in different sizes that make up a Christmas tree. The papers and minimal tiny elements really make the page standout. Love the sparks she added to balance the page. Awesome work!

November faves by NeverendingJen. Such a beautiful way to highlight her favorite November events. I miss fall season so much, brings back many wonderful memories when we lived abroad. The flowery background paper is so inviting. Love how everything is done and nice work on the shadows and embellishments. That epoxy alpha is awesome, feels like I can touch the page. Beautiful details and photo too. And a great reminder for me on the gallery wall that I need to finish too.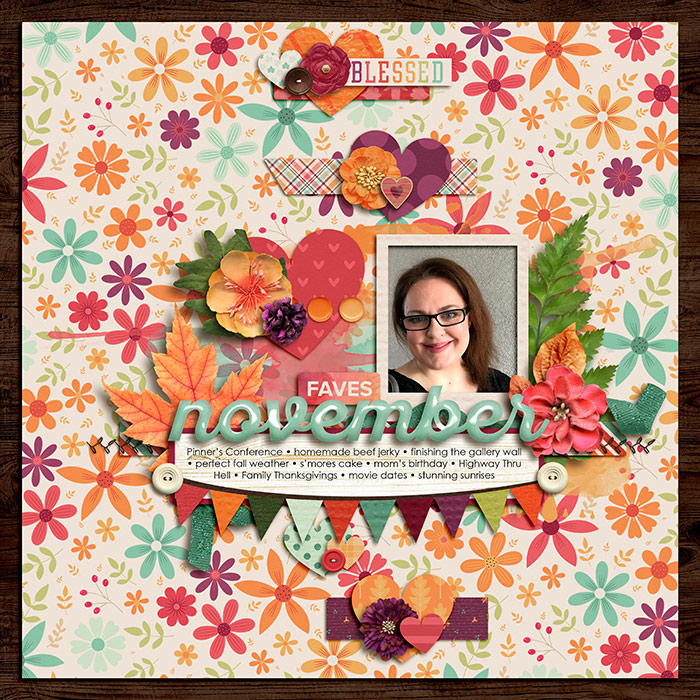 Happy holidays by Biancka. Could this be any cuter? The photos are sooo precious and gorgeous. What a great way to remember the holidays. I'm a sucker for wooden background and beautiful clustering. This is fabulous in every way. Just loving all the amazing details here and the elements she used.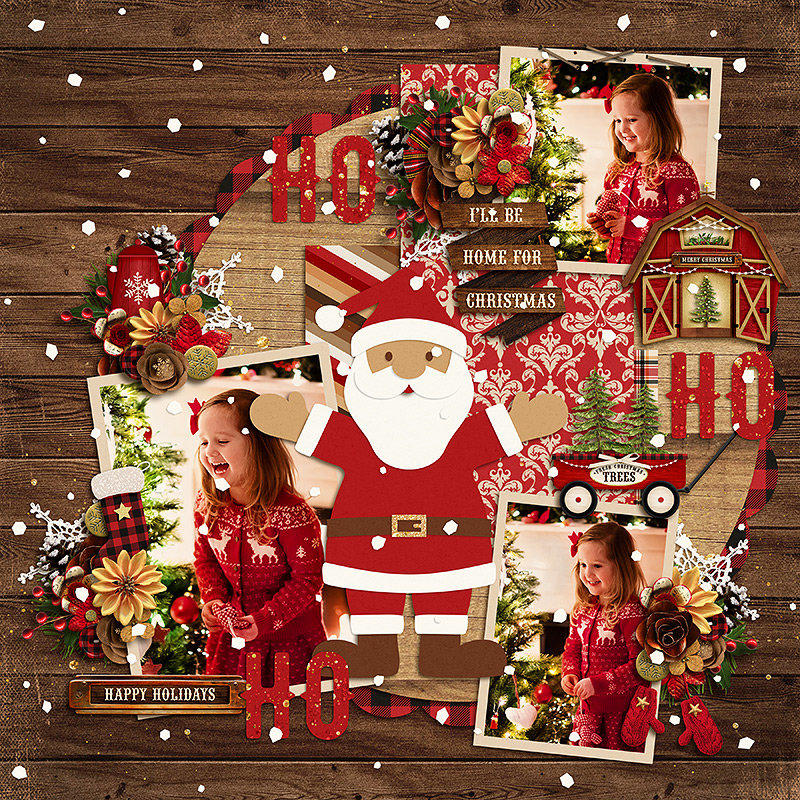 Joy by weaselwatchr. Another amazing Christmas page! Look at that adorable photo. The trees template is just fantastic and how she filled it with different papers. Such a jolly Christmas indeed. The buttons and red ribbons are perfect ways to showcase the template. Love the pattern papers and the title which speaks highly of the subject.
Glisten by Jacqueline. So serene and perfect! Although fall is my favorite season, snow is something that we all look forward to during winter time. My kids loved to play in the snow especially in the early days of the snow fall. Beautiful composition, love the crispness of the photo and the blending she made here.
Let it snow by AnnePC . Fantastic page! Love the clean design. Sometimes a simple layout could be a stunner with just a few embellishments. Love the details here and the fonts she used.
Thanks for taking a look at the layouts I've chosen for today. If you have time, it would be awesome to stop by and give them some well deserved pats in the back in the galleries.