Hi everyone!
Spring has sprung and I am loving the weather here in California. Love how it gets cold at night and I can't believe we are half-way through March already and that this is my second month here. Anyways, let's get it on with yummy eye candies from the digital galleries. This is Beth, a.k.a. kewl_jive, bringing you today's gallery standouts.
You don't see this every day by beehive50
I love the clean and simple design. This is truly beautiful, love the white space a lot. How nice of her to document this. I adore pages that tells a story, this would surely be remembered.

Like a boss by MelindaMarti
This is awesome! The story behind the photos shows a priceless moment. He's very young to remember the fun times but I am pretty sure this will be put in his album of unforgettable memories. Fun times, amazing composition, love the choices of colors and font.

Currently by LisaMT
This is such a great idea to showcase what's in her mind. Beautiful indeed, love the quote too and everything about this page. Such a pretty darn kit too plus the flowers peeking on the center.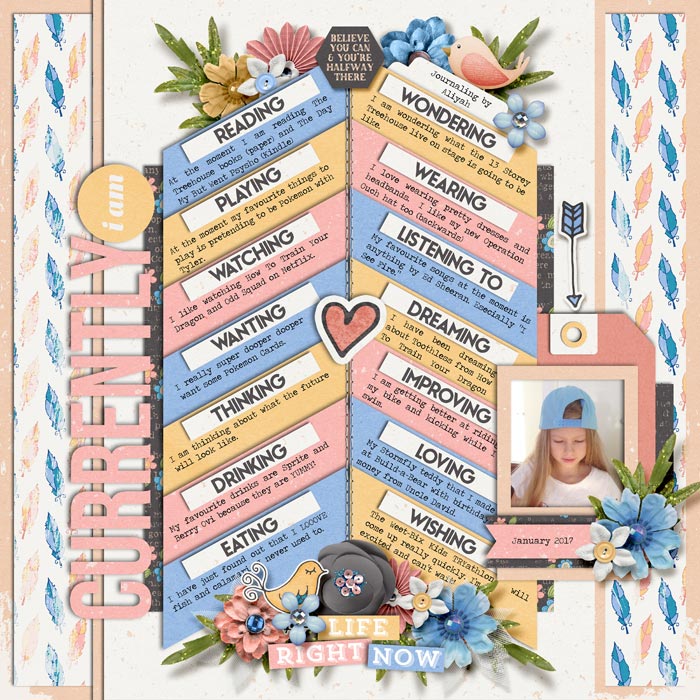 Perfect happy day by Tamsin
Pure perfection, so vibrant! Love how she processed the photo and the blending works. Truly a happy day.

Shine by Kjersti
Fell in love with her page the moment I saw it in the gallery. Gorgeous photo and page, love how she managed to put everything on the right side. The embellishments rock and the big photo is a head turner. I couldn't stop looking at this wonderful page.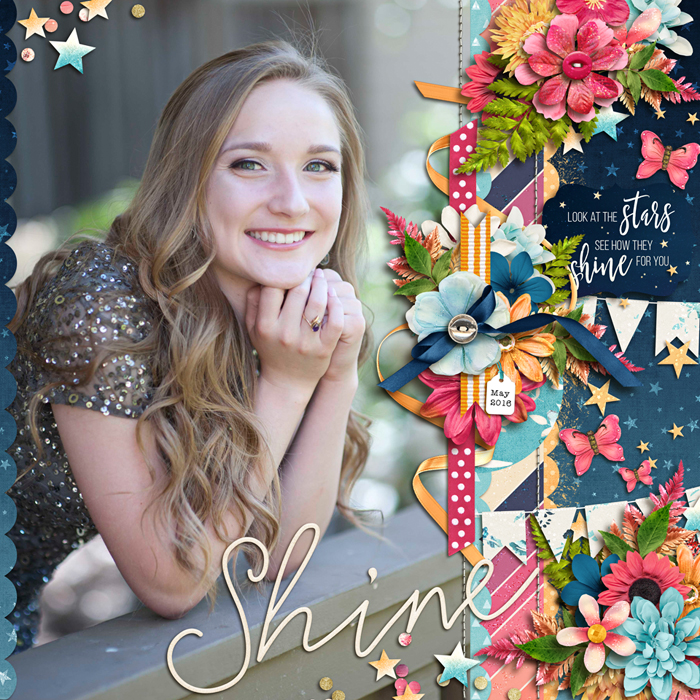 Portrait by Secima
Such a creative way to do an AAM page. Great details, love how she did her glasses along with the butterflies and flowers as a hat. Really cool!

Thanks for taking a peek at the layouts I've chosen for today. Should you have spare time, please stop by and give them some well deserved love in the galleries.