Hello!
Tracy here 🙂  Wow its so hot here in little ole New Zealand at the moment, it's a real treat to take some time out, look at the gorgeous eye candy, right next to a huge fan blowing the breeze-of-awesome my way lol. Hope you enjoy my picks!!
I love the vibe of this, that amazing texture in the paper, the way the eye is drawn right to that cute photo. All those doodles make it seem almost hand made.
So much to look at!
The Story – Setting My Goals by Delisak
I love the composition of this.  And that gorgeous soft colour combo.
I always plan to document my plans and goals but I know I never do them! lol So Im a little envious of people who do 🙂
This one jumped right out at me. I love her shadowing,  the depth on that cluster is stunning.
Also love those pops of green that tie in with the photo, just an awesome page. (having the cutest puppy in there helps!! lol)

This one I love, for two reasons. The total simplicity, is so hard to get right and this lady just nailed it. I also love the snippets of life in her page.  Thats one thing I want to do more of this year, document those wee slices of everyday life, that we forget as we get older. They make such great memory triggers in our old age!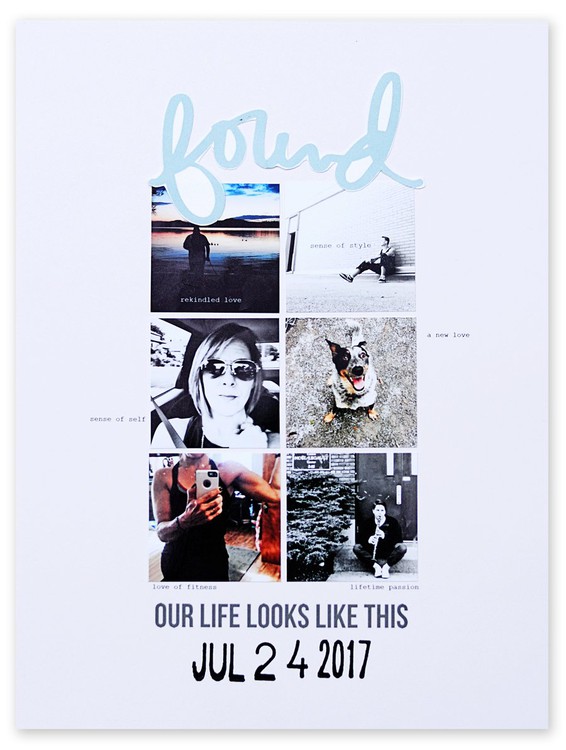 And carrying on with the snippets of life theme! Im loving this idea. It inspires me to do something similar in mine, maybe words of wisdom to old me, that might help my wee girl one day! I love how the text is semi-framed, and that awesome cluster of paint and flowers.  That little corner flower just pulls it all together.
My Personal Journal – by Tachita
I saved this for last. I really think this simple white page vibe is the hardest to do well. I love that its another everyday page, and of course all that lovely colour. I really love the cluster on the left hand side, and that the colours are simple, go together well, and dont make you struggle with the colourful photo.  (and Im a tad envious of that awesome colouring book lol)
Thanks for looking at my picks for today! Hope they inspired you as much as they did me 🙂
Make sure to leave some love in the galleries!
Tracy
x