Happy Saturday everyone, Hope this finds you all having a super weekend! I cannot believe we are winding up to the Holiday Season with Thanksgiving right around the corner.  It definately seems like time flies way to fast.  Fabulous layouts in the Gallery so we will get started with my favorite picks for today.
First up is Off We Go by Kythe – Ahhh Escape – How gorgeous is this!!  Absolutely lovely and dreamy color palette with amazing clusters. Gorgeous blending of the photo with the snowflakes – This is such a dreamy page!
Christmas Wish by jenirlsrsly –  Oh my Gosh, this layout grabbed me right away with tons of Gorgeous-ness going on.  The photo is swoon worthy all by itself.   Such an elegance here, with touches of lace and intricate details to swoon over……………. Exquisitely Done!
Merriment by Kayleigh – This layout has soooo much to take in and is absolutely stunning! Layers upon layers of nothing but goodness – I am so in love with this layout. Totally Gorgeous!!!
For You 2 by Grazyna – I love that this next artist has used the grid to frame this fabulous photo.  What  gorgeous fall colors used beautifully.  The pretty clusters are so gorgeous and perfectly shadowed.  The brushwork adds so much drama to the background and gives balance to this this layout – Absolutely Stunning!!
You + ME = Love by Kjersti – Everything about this just screams to me captivating beauty….  I love the stitched patterned papers,  lace and scattered elements as accents.  Everything has visual balance with a soft touch – This is one fabulous page! Wow!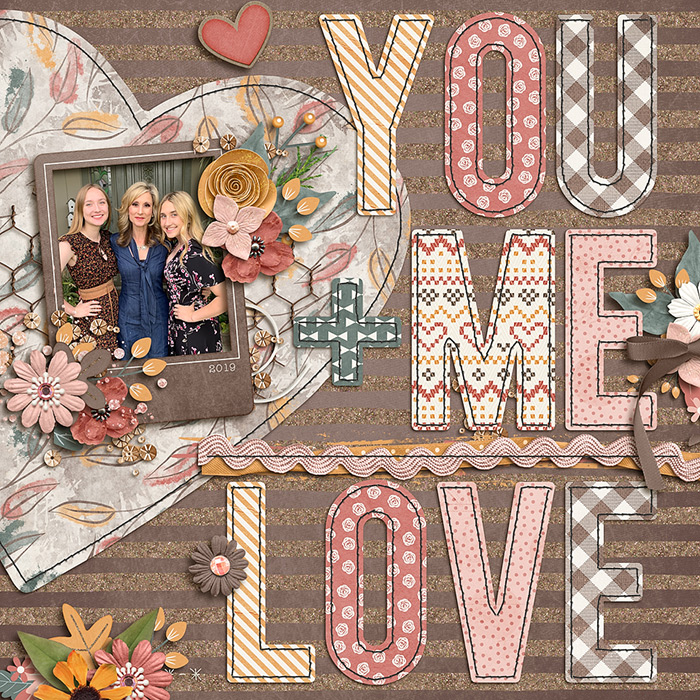 Grateful Heart by Oldenmeade  – This is just breathtaking and impressive.  Stunning use of color, brushwork and wonderful elements used to perfection – fabulous depth and dimension make this One Gorgeous Piece of ARt.
Those are my picks for the day, I hope you've enjoyed!!  When you have a moment, please click on the links above and leave the artists a comment.
Keep scrappin' those beautiful Layouts – happy weekend!!!
Rachael ~ myssp