One of the worse combinations has to be 90+ degree weather with a summer cold!!! There is nothing stranger than sitting around in this heat with a sweatshirt!!! But the upside has to be I am getting this over and will be able to enjoy fall in all its glory once the weather settles down!!!
This morning I took some time to browse through the galleries and I found a few layouts I'd like to share with you so I hope you enjoy today's picks!!!
First up is REMEMBERING by BarbGould56. I love the stained glass feel of this page. And, the use of lighting gives it just the right touch to bring it to life!!! Such a beautifully crafted page!!!
Then, how about Love It All by caapmun. Maybe it is because I grew up on a farm and still have strong ties to the ag industry, but I fell in love with this page the minute I saw it!!! I love the textures and how the photo is masked. Those autumn colors had me too!!!
Next we have Thankful For You by Kayleigh. The colors here are just spectacular!!! I love the graphic tone created with the triangles and the colors just seem to gradually transition from color to color with the clipped paper choices!!! This is just outstanding!!!
And then there's Full Of Spice by lizziet5. While I am typically drawn to a rich, warm color palette, the soft tones here grabbed my attention!!! Everything about the coloring supports that photo so very well!!! Such a gorgeous page!!!
Next up is The Look by stephc777. Oh my goodness, "The Look" is spot on for this page!!! One of my daughters was the master of "the look" so I can appreciate a photo like this!!! The use of primary colors is spot-on for this super cute page!!!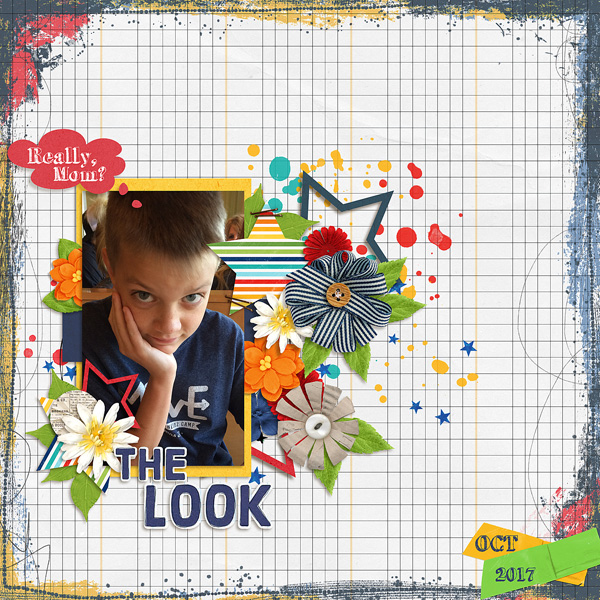 Last be not least we have This Is The Good Life by gonewiththewind. I do have to admit, I am a sucker for this color combination!!! I love the warm, autumnal colors, but throw in that hint of blue and it just sends it over the top!!! Love all the clustering details too!!!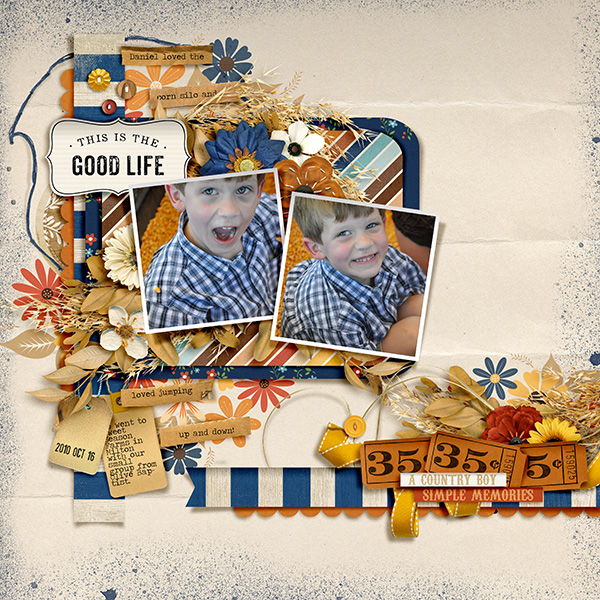 And, those are my choices for today. I hope you have enjoyed these pages, but I'm confident when you visit the galleries, you will find your own inspiration!!!