Happy Tuesday everyone, and here in the US only 2 days left before Thanksgiving Day ~when here in the US we take a little more time out and savor those things, moments and people we are thankful for.   Hope this finds you all safe.  Right now I am living in the hottest spot in the world for the Covid, so life is very much on edge, as I know it is for our nation as a whole.  I find myself spending alot more time in the galleries and also scrappin'  so thankful for this therapy and for all of you!!!  Here are a few of my favorites from the galleries…
First up is Thankful by Profolly – Amazing artistry and creativity here!! Love the framing of this single evidence that winter is right around the corner and once again a new season is upon us.  Stunning brush work and textures – There are so many  scrumptious layers and elements here that radiate total Gorgeous-ness!!  I am absolutely in awe of all the details in this layout -Total Perfection!
Winter Sunset by Scrapdolly –  This next layout is just soft a beautiful, I love the textured background and the lovely fall mixed with the wintery clusters.  Gorgeous clusters and that photo make this package complete.    Love, love, love the photo perspective ~ Totally Fabulous Layout!!!
Winter by Mrsashbaugh  – Gorgeous flow,  pattern papers, yummy color palette, stunning background and soft painterly touches ALL makeup up for a true FAVE for sure!!!  And how about that adorable smile –  make you want to "heart" winter too,  Simple Adorable!!!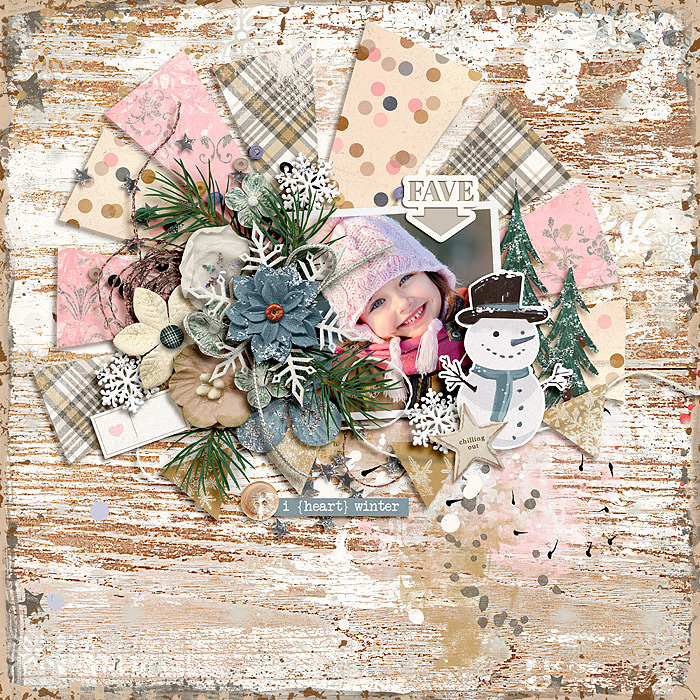 Crisp DAys by Wombat146  Everything about this lovely layout screams gorgeous-ness.  I am in  love, love, love with this!  Absolute magic with the amazing brushwork for the  background and the light reflections on the water make this an Stunning Masterpiece!!!   How totally Beautiful is this layout – XOXO!!!
Bald EAgle Sighting by Shannonroller This layout has leaves me in Awe ~  how rare and beautiful is this gorgeous capture, incredible blending and framing.  I think her title says it all.   This is One Totally Lovely Layout!!!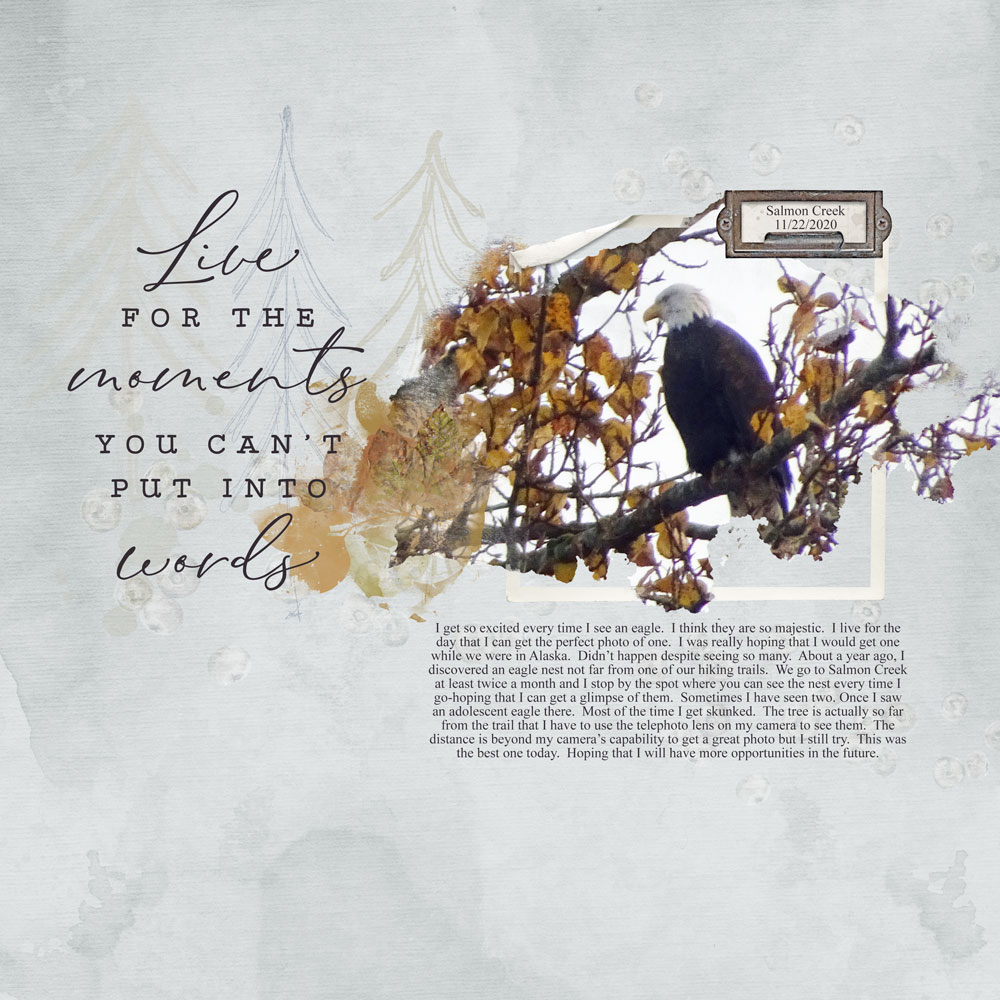 Thankful by Trish6150 Gorgeous, Gorgeous Stitched pumpkins and the pp that fill them are just exquisite – Gorgeous clustering, paint effects,  and soft muted tones are so scrumptious. I adore the the Give Thanks beads and the perfect title ~ Outstanding Layout!!
That is a wrap for me ~ I hope you enjoyed these layouts as much as I enjoyed sharing them.  If you have time, please click on the individual links to leave some love for these designers – have a Fabulous Thanksgiving weekend and enjoy some scrappin.
Rachael – "Myssp"