Wow, unbelievable it is winding down the month of September, Rachael here with some "Fall-Labulous" Layouts from my stroll thru the galleries.   I hope this finds you all well as we are starting to experience a "change" of the seasons here in my part of the world.  I hope you enjoy my finds…..
First up is In the Moment Rudbeckia by O'Kate  – Gorgeous blended photo in the window pane frames,  I adore the dramatic touch of the framed sunflower and gorgeous cluster.  I love that she included the bee element to match her photo.   The artistry is just captivating and a total  stunner ~ A Beautiful Masterpiece!!!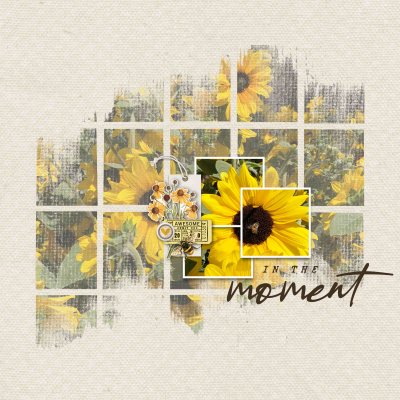 My Mighty Hunter by amyjcaz – This layout has all the ingredients for a beautiful  day, well maybe a "Man-ly Majestic" day.  This is just soft a beautiful, I love the wood background and the lovely fall clusters.  Super use of the arrows, details and brush work to make this package complete and allows her photo to shine!! Love, love, love her title for this – Mighty Fine Layout, right into my scraplifts for my boys ~ Totally Fabulous Layout!!!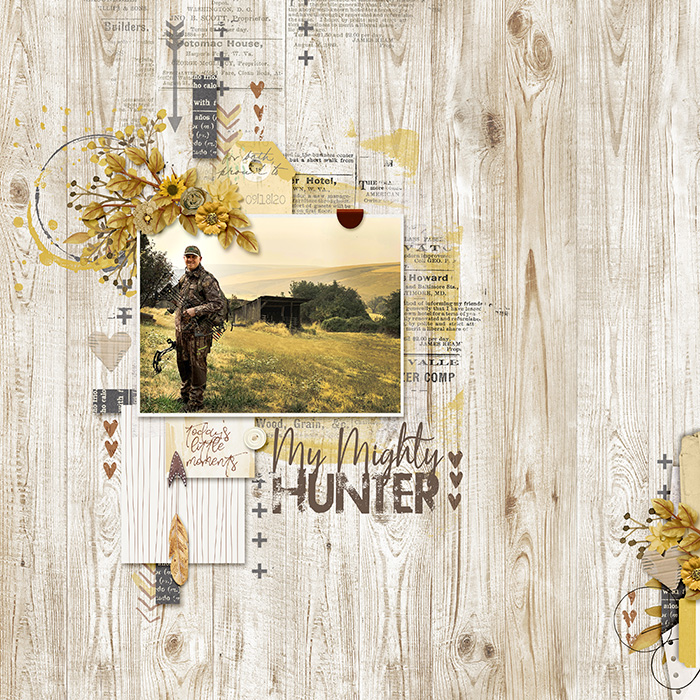 The Blue Doors by Miki – Oh my goodness, This is just totally captivating, I LOVE the  blended photo accented by the addition of those birds on the line and soft muted colors.   Fabulous background textures and splatters with the addition of the ivy, house, buttons and threadz equal total perfection.  This is a ~ Stunning Layout!!
MJ and Puggles by Mary-Lynne – AWW this is just the sweetest capture, This dreamy effect with her black and white color palette accented by the pops of pink,  brush work and textures all come together to make one Gorgeous layout. I love the touch of the pencil florals  ~ Fabulously Done!!!!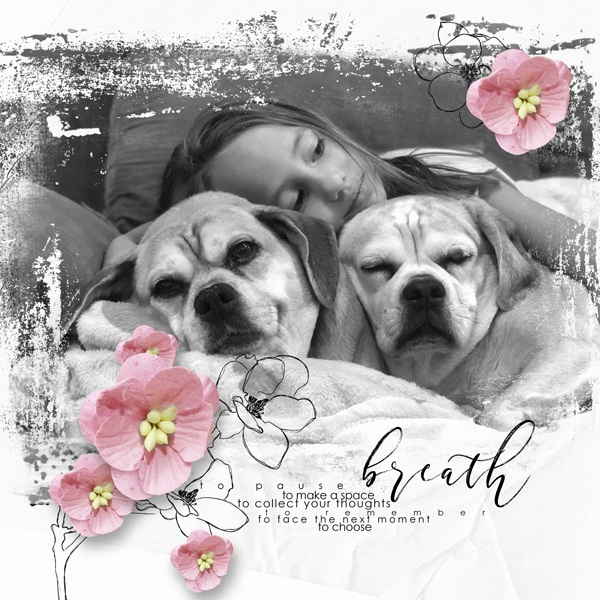 Together – by huyentrang43 – This is just a lovely and cohesive layout. Amazing use of the doodle frames and overall simplicity make a dramatic impact for this adorable photo.  Brilliantly executed and  the use of the fall floral draws your attention right to her subjects…  ~ This is 100 % Pure Sweetness!!!
Beautiful Day by Margje – Gorgeous, Gorgeous Sketch – I love how she has encompassed her subject inside the window and the whisp-i-ness of fall.  Gorgeous clustering, paint effects,  and soft muted tones are exquisite. I adore the fox capturing it all in ~ Outstanding Layout!!
Please click on the title and get a closer look at the pages.  And, while you're there, please take a moment to leave the artist some love.
Keep scrappin – because you are ever inspiring those around you!
Rachael ~ "Myssp"
xoxo