Happy Wednesday everyone Rachael,  here so happy to be bringing you a selection of today's favorite layouts in the galleries.  I celebrated another fabulous birthday today, so many blessings beyond measure, my heart is full!   My layouts tonight are a little themed, my first layout features double photos, and the second, so I kept going with the doubles theme, which matches my birthday – LOL….
Up first is this layout Loves Times Two – from Blackkathy – This layout totally stopped my in my scroll thru the galleries – Amazing artistry and creativity here!! Love the sketch affect on the canvas and the fabulous extraction of those gorgeous lil subjects.  There are so many  scrumptious details and elements here that radiate total Gorgeous-ness!!  I am absolutely in awe of this layout –lovely clusters and beautiful shadows –  Total Perfection!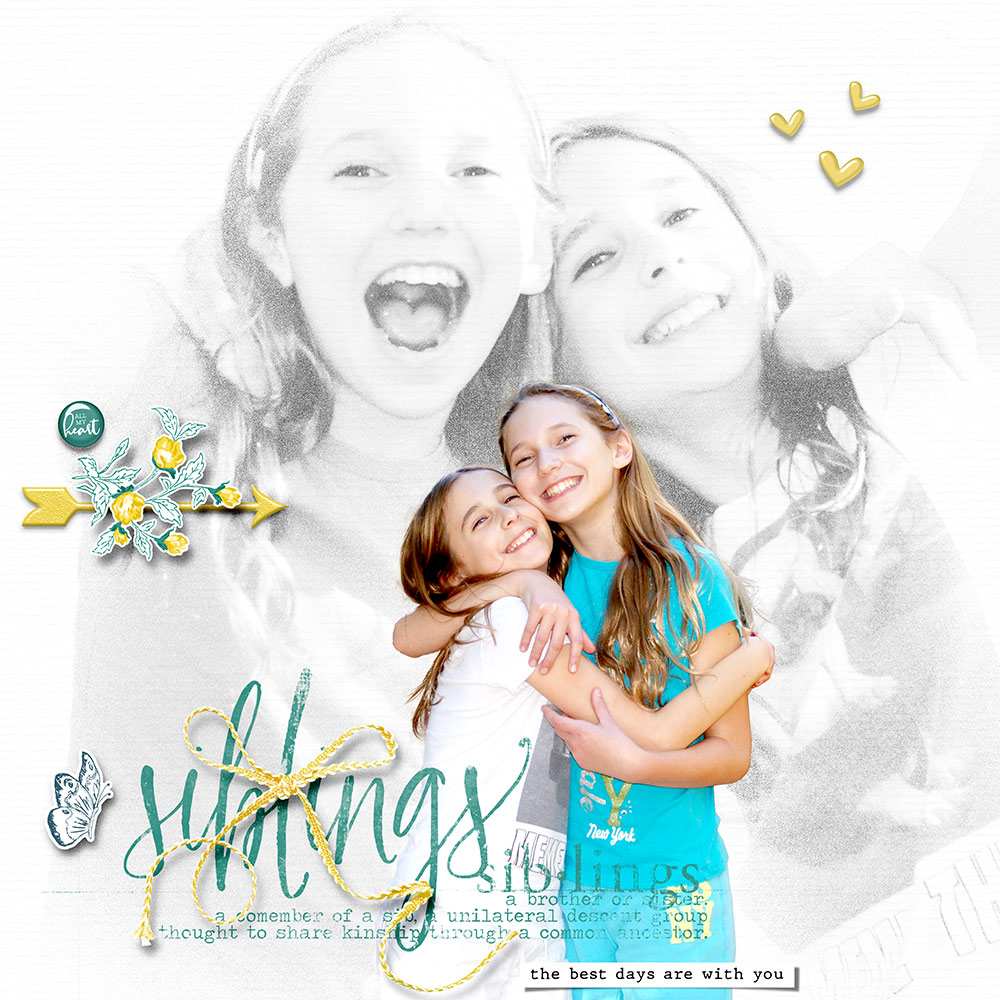 My Heart by tlowe  – Oh my goodness, This is just totally captivating, I LOVE the beautiful side by side photos accented by amazing clusters and a scrumptious color palette.   Fabulous background with the mix of stripes and plaids.  This is a ~ Stunning Layout!!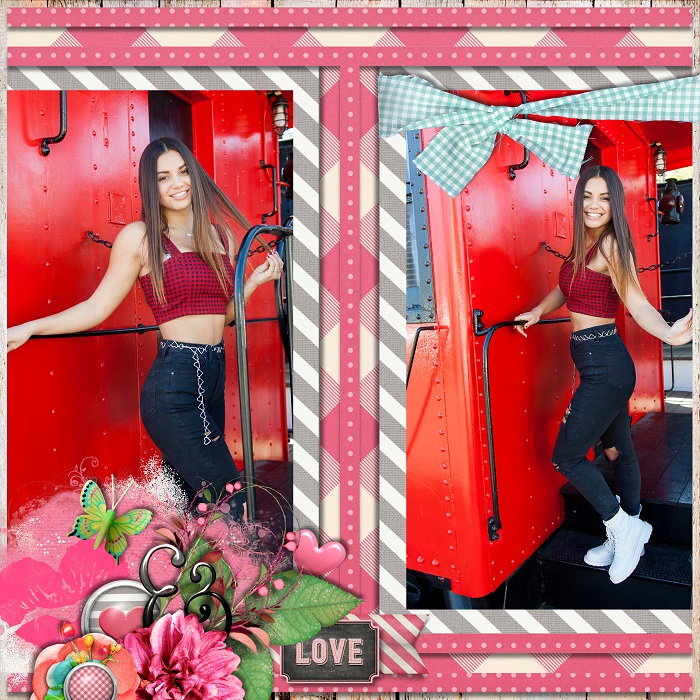 Wrong Flowers by RoxannaTC  – This next layout is a double dose of good times.  I love the #2 card, as well as the double journals.  Her journaling is just adorable, and I absolutely loved her story.  I stopped for the coffee and so glad I did  ~ Fabulously Done!!!!
2feb2 challenge by flowersgal –  This is just an awesome and cohesive layout. Amazing use of the doodle to draw your right to the double photos, I love the reverse affect of the photos.   Brilliantly executed and the use of the map background is perfect…  ~ This is 100 % Pure Joy!!!
Beautiful Soul by scrapbxl –  This layout is  filled with gorgeous blending, textures and brush work.  I love the brush work framing on the blended photo.  She has used delicate elements, clustering and gorgeous shadows to create this masterpiece.   This is One Totally Lovely Layout!!!
Ice Caves by agoymerac – The last but certainly not least of my selections for tonight is simply breathtaking beauty at it's finest.   The artist has a couple of stunning captures of natures wonders.  I love her framing and use of the snowflake elements to create a winder wonderland  –  Love, Love, Love!!!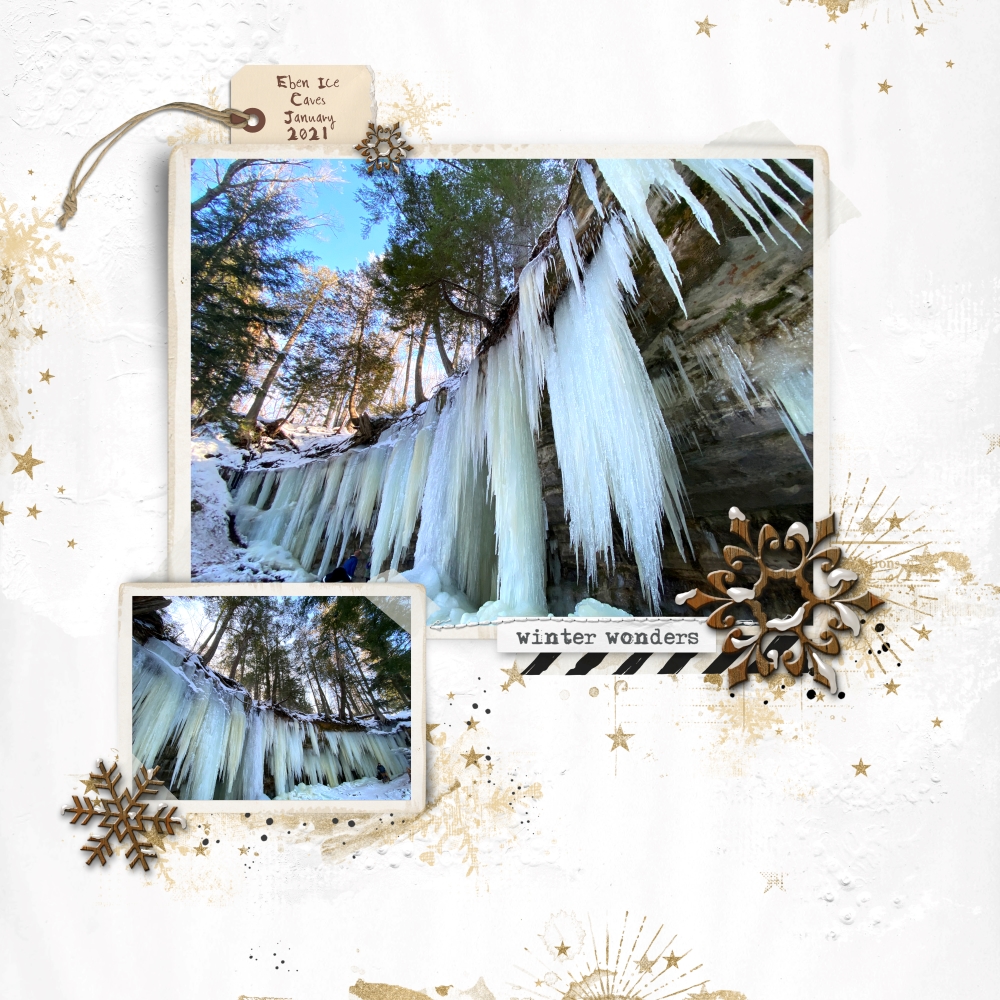 That's a wrap for me –  I hope you enjoyed the layouts I shared with you today.  If you have time, please click on the individual links to leave some love for these designers – have a wonderful week and keep scrappin.
Rachael – "Myssp"