Well, Happy Friday my dear scrappin' friends!!!!  I hope you all had a Happy Holidays and enjoyed the warmth and magic of the season.. If we could just continue with those sentiments of Peace, Love and Joy we would all be for the better… When I tell you I just want to escape in to my Scrappin' therapy world and not come out, I am totally not kidding…..(LOL)!! Speaking of better, let's jump to the best picks of the day…  When I tell you I could have picked a dozen tonight, you are all amazing!!!
First up is this fabulous layout You Radiate Joy by LizJ, totally radiating emense Joy!!  This is just the sweetest capture and totally makes my heart just sing with happiness.   Love, the large photo, how she captured the "intent-ness" of her lil subject,   and then how she has added the detailed photos of the little artist at work.  Gorgeous brush work and lovely color palette complete this Exquisite Design ~ Fabulously Done!!!!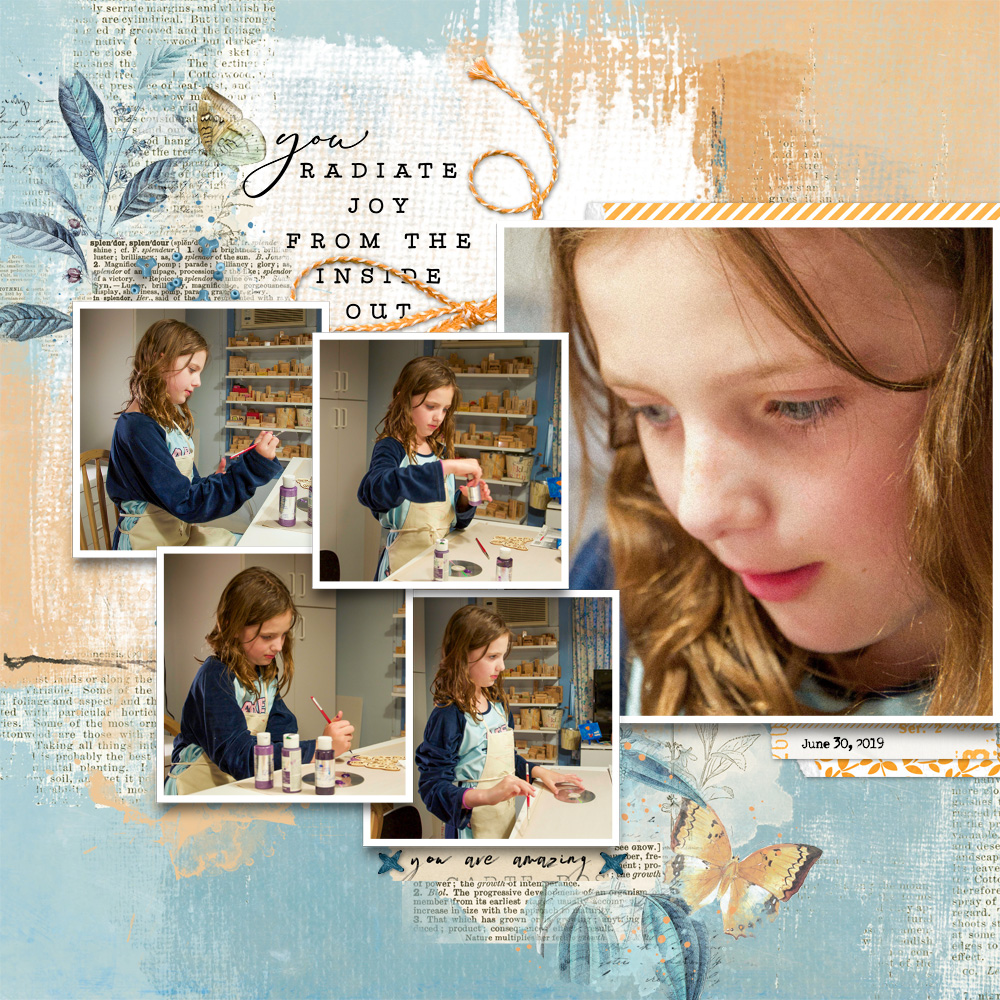 My next pick for today is 2021 Goals by Alexandra M. Meffert.  This layout has soooo much to take in and is absolutely stunning! Layers upon layers of nothing but goodness, love, love all of her journaled thoughts  and the little touches that compliment this style.   Super amazing job –  This is one fabulous page – total Wow!
This next layout is just a breath of fresh air…. walk in a winter wonderland indeed, So Snowy by JillW.   I LOVE her layout stacked layers of Total Smashing goodness. This Lovely color palette with punches of fun elements and gorgeous clusters accent her fabulous photos as she has captured this wintery scene to perfection.  There are so many wonderful details everywhere you look.    Total Perfection – XOXO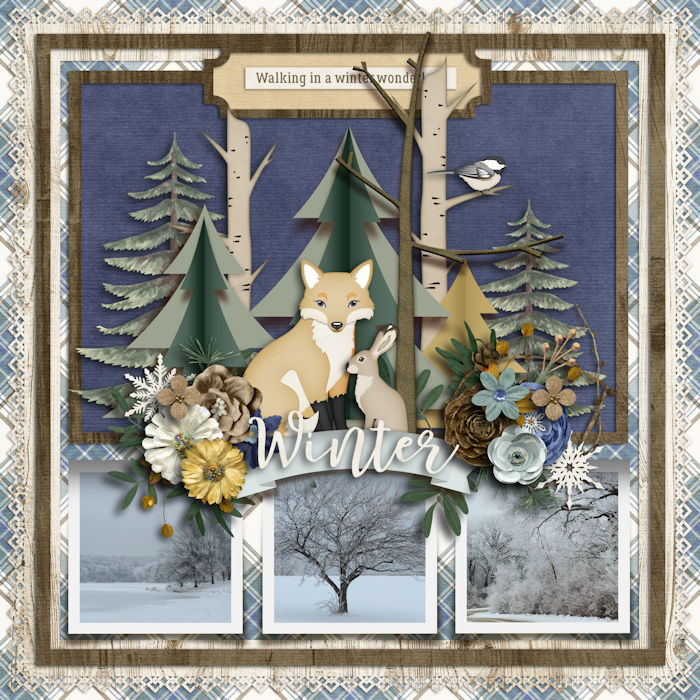 Mood Board No. 1 by Lizziet5 – I loved the softness and  layering of this next layout.  Fabulous choice of background sets the tone for this beauty. I love the filmstrip frame in an unexpected white tone nestled in these scrumptious layers surrounded by grays, whites and breathtaking green.  Perfect shadows and brushwork add depth and dimension with this beautiful color palette.  This layout is Absolutely Lovely!!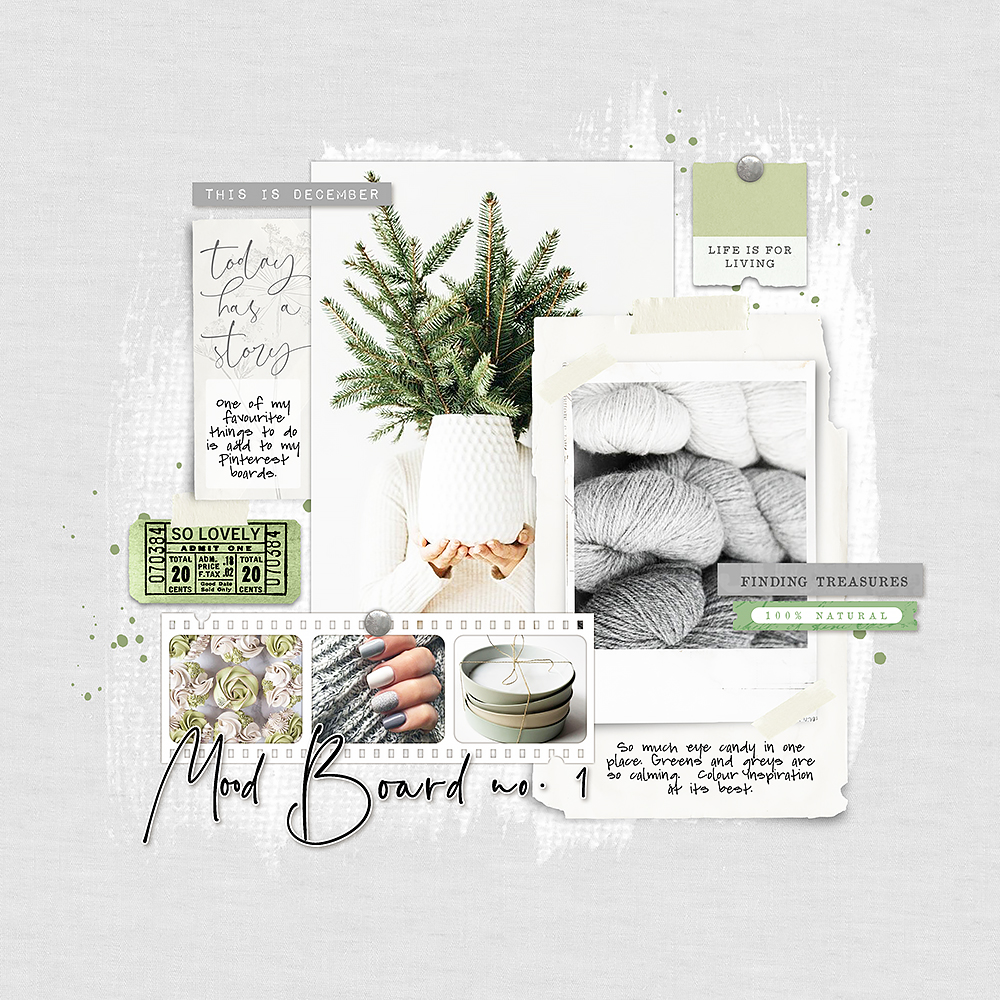 The Magic of Christmas by Ana Santos  – Next up  is a little sketchy, a little flirty,  and a whole lot of beautiful.  This layout has gorgeous blending and artistic grunge in yep, my favorite color "pink"   creating  a dynamic Magic effect.  I absolutely love all the paint splatters to top it off.  I ADORE This Layout!!
Assault by Miki- My last pick for today is the "Elephant in Room"   but in all of our thoughts, tv screens and breaking news.   Fabulous job in documenting and scrapping moments that are making history in our world, journaling the details that horrified us as we watched our capitol being terrorized.  Perfect title, television screen and amazing brush work of the capitol.  –  Wonderful Layout!!
That's a wrap for me –  I hope you enjoyed the layouts I shared with you today.  If you have time, please click on the individual links to leave some love for these designers – have a super weekend and enjoy some scrappin and stay safe and Healthy!!!
Rachael – "Myssp"