Happy Friday, Ya'll  — I'm so ready for the weekend,  and the sunshine  seems to put a little spring in the step that is for sure.   Speaking of spring in the step, I am going to just jump right in with the favorite picks of the day….
My first pick for today is Children by LizJ – This layout tickled me Green with Envy when I saw this in the gallery.  Everything about this layout screams Fabulous.  This layout has just about everything you could think of,  all rolled up in to one stunning layout.  Love the blends,  brush work, color palette, mix of elements and amazing title work.  Being a Nana, I can pretty much say that nothing makes you  happier than capturing moments like these, of our precious little decendants — Gorgeous Layout!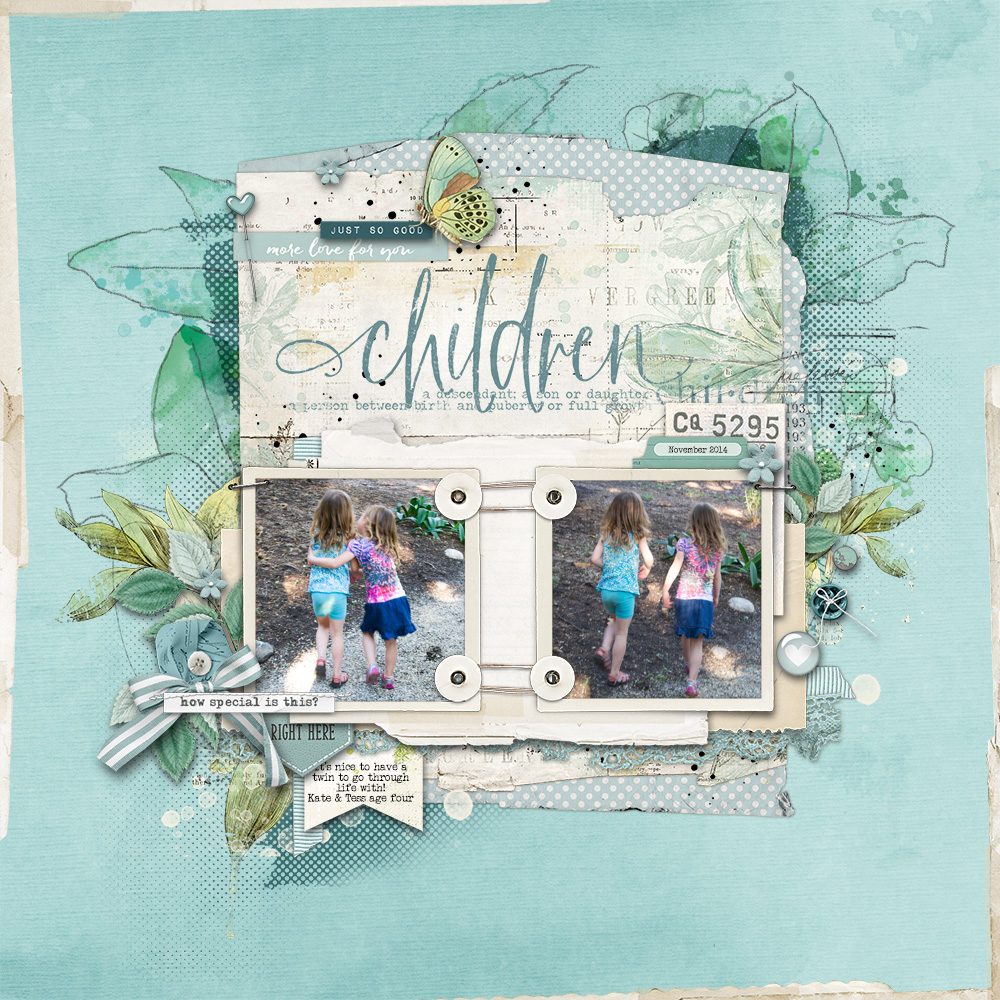 The artistry in this next layout is sublime. Dance by Marleen is exquisitely composed turning a sketch into a work of art.  Amazing use of color and brilliant execution of elements makes this layout at Brilliant Masterpiece!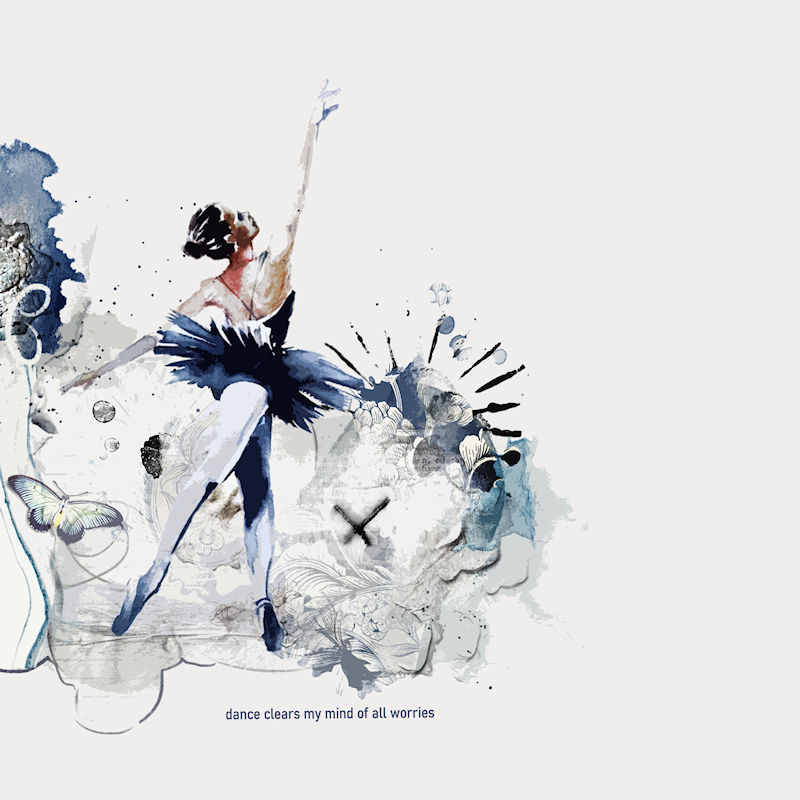 Be Wonderful by CaroRen is my next pick for a Gem of a layout – The colors, the photos and the layering are Phenomenal.  The choice of patterned papers and clustering allows those photos to take center stage – Stunning Layout!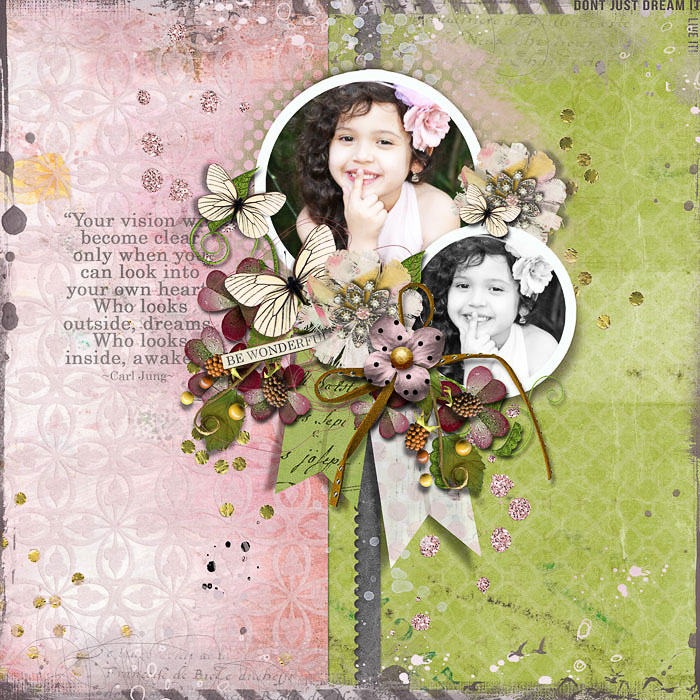 Hi My Love by Scissors,glue&paper – I love the unique-ness of this next layout. What an amazing perspective and flow.  I can't stopping looking at the details. Beautiful use of shadows creating so much depth and dimension and I adore this color palette  – 100 % Fabulous!!
Joy by Gina is my next selection for today, stopping me in my scroll – Astounding out of bounds extraction,  so soft a beautiful.  I   Love, love, love her title for this – it is so fitting for that beautiful smile. Outstanding Layout!!
Home by Trish – I always love a great template and this artist has used this template to it's finest!!!  Gorgeous clustering, accents and photo placement make this one of my favorite picks for today.   I love how she place the Home Banner right in the center and everything else flows outward.  She has used a lovely selection of pattern papers and fun and happy clusters support these fabulous photos -This is 100 % Pure Joy!!!
That's a wrap for me –  I hope you enjoyed the layouts I shared with you today as much as I have bringing them to you.   If you have time, please click on the individual links to leave some love for these designers – have a wonderful weekend and keep scrappin.
Rachael – "Myssp"