Hello everyone!  Kari here, I can't believe May is almost done already! Where has this month gone? School is almost out and my youngest is graduating Middle School (8th grade) next Monday and will be heading to High School next year! And I just found out that my special needs son is 2 credits short of graduating High School. (He is currently away from home in a group home across state). Which is super exciting because he is only a Junior! which means in the next few weeks he will be graduating early! Which is something no one ever expected him to do. (We were told when he was younger he would more likely never graduate or go to school till he was 24). I am so proud of him for all his hard work.
How about you? Any big things happening in your life this month that you are looking forward to?
While catching up on the Good Doctor tonight I had time to make my way around the Galleries and find tons of beautiful inspriation! I can not wait to share some of my favorites with you tonight
The first one here comes from the Lily Pad
Moment captured by Scrappydonna
This stunner jumped right out at me in the Gallery! I love the paper stacking and Gorgeous papers she chose! I am a massive fan of printed paper and I love how she chose one to be the star of the page and be her "background". Not many do that these days. They stick to soilds or a white. I am also a massive fan of how she matted the photo and created that AMAZING cluster! Not to mention the ADORABLE photo! what isn't there to like about this page? Seriously! I am saving it for scraplift later!
My second layout choice tonight comes from Ginger Scraps Gallery
I was drawn in by the design and color choice of this page! I lime green really popped in the gallery! and I am a huge fan of  the vertical design here! At closer look I couldn't happen to smile at the freaking ADORABLE pup photos! Who doesn't love a cute pupper?
My third pick came from Pickleberrypop tonight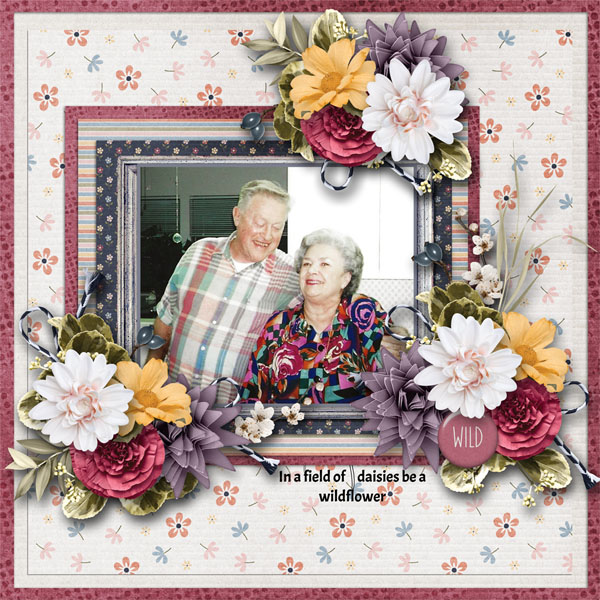 Like that of our first pick of the night I was drawn in by the patterned background! I am also very fond of the paper stack matting of the lovely couple! And Those flower clusters are most stunning if I don't stay so myself!
Next I headed over to the Sweetshoppe where I stumbled across this page.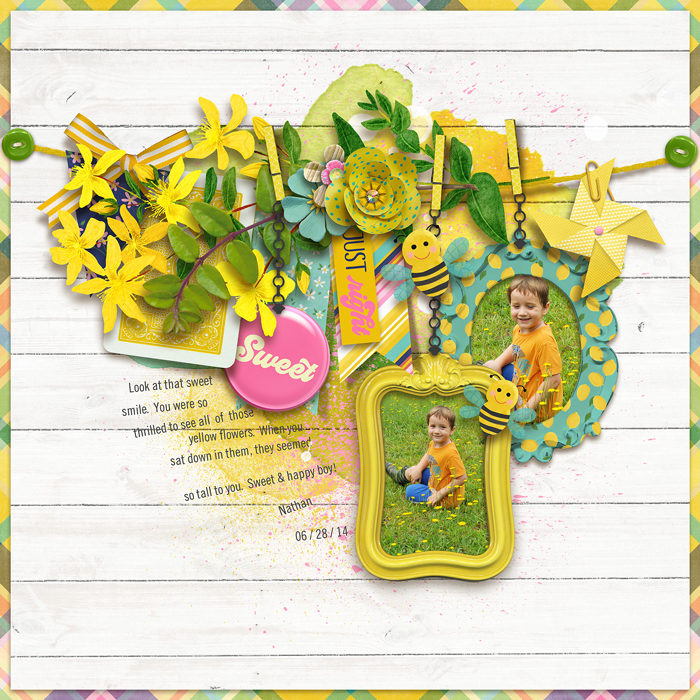 This page literally jumped right out at me in the gallery! The yellow color just screams Happy to me! I freaking love all the yellow in this layout and of course the other bright bold happy colors as well! The photos are super sweet and I LOVE how she did the journal. What a perfect page for this little cutie of a lad!
Thank you for joining me tonight. I hope some of these layouts brought a smile to your face and a little inspriation to you for future scrapping! Keep on scrapping my friends! Until next time
Have a great night!!! and end of May